Signs, Paint and other Traffic Safety Devices
Report an issue
Report an issue on a Larimer County maintained road, sign/paint. This email address is not monitored after hours. For emergency issues after hours or on weekends, please contact Larimer County Sheriff's Dispatch at (970) 416-1985 or dial 911.
Traffic Signals
Larimer County Road & Bridge currently operates and maintains eighteen electronic traffic control devices including traffic signals, pedestrian/bike crossing flashers, school zone flashers, etc. as shown on the map and list below.
#
ROAD NAME

LOCATION

DESCRIPTION
1
CR  11C
NORTH OF 57TH ST
PED/BIKE FLASHERS 
2
CR 11F
LINK LANE AND LINCOLN AVE
 
TRAFFIC SIGNAL
3
CR 13E
CR 28 AND 13E 
 TRAFFIC SIGNAL
4
CR 15
AT CR 70 (OWL CANYON)
STOP SIGN FLASHING LIGHTS
5
CR 17
TAFT AVE & 42ND ST
SIGNAL AHEAD FLASHER
6
CR 28
57TH ST EAST OF RAILROAD CROSSING EAST OF CR17
RAILROAD CROSSING FLASHER
7
CR 17
SHIELDS AND WILLOX
TRAFFIC SIGNAL
8
CR 19
TAFT HILL RD. AND HARMONY RD.
TRAFFIC SIGNAL
9
CR 19
TAFT HILL RD. AND CR 54G
TRAFFIC SIGNAL
10
CR 19
TAFT HILL RD SOUTH OF POUDRE RIVER BRIDGE
PED/BIKE FLASHERS
11
CR 21
OVERLAND TRAIL AND LAPORTE AVE
TRAFFIC SIGNAL
12
CR 21
OVERLAND TRAIL AND VINE
STOP SIGN FLASHING LIGHTS
13
CR 21
OVERLAND TRAIL AND CR 54G
TRAFFIC SIGNAL
14
CR 23E
RIST CANYON WEST OF CR 23E
PED/BIKE FLASHERS TRAIL CROSSING
15
CR  54G
AT CACHE LA POUDRE SCHOOLS
SCHOOL ZONE FLASHERS
16
TURMAN 
AT COTTONWOOD PLAINS SCHOOL
SCHOOL ZONE FLASHERS
17
CR 52E
WEST OF DAVIS RANCH
FIRE DEPARTMENT WARNING FLASHERS
Street Illumination Lights
There are street illumination lights spread throughout unincorporated Larimer County and most of these lights are owned and maintained by the company that provides electricity to that area of the county.
Larimer County Road & Bridge owns and maintains street illumination lights at roundabouts in unincorporated areas of the county.
Damaged or inoperable street illumination lights may be reported to the Road and Bridge Department or the electric service provider in the area.
Traffic Markings
Pavement marking paint is an important safety feature on paved roads.  These marks delineate driving lanes, turn lanes, and medians and identify crosswalks and bicycle lanes.
Traffic, weather, and snow plowing operations all act to damage and deteriorate the pavement marking paint.   The Road and Bridge Department re-stripes approximately 374 miles of paved mainline roads throughout Larimer County.  Every mainline road is re-striped on an annual basis and 12 miles of the 374 total miles is re-striped twice a year due to high traffic volumes. 
This annual re-striping effort utilizes ~11,000 gallons of yellow centerline paint, ~15,000 gallons of white edge line paint and ~159,000 pounds of reflective glass beads.
Pavement marking maintenance is required to be done when ambient and surface temperatures can be maintained above 50F for a minimum of 24 hours, roads are dry and winds are fairly calm necessitating that this work occur during the summer and fall months.
Average amount of materials applied per year
White Paint
15,000 gallons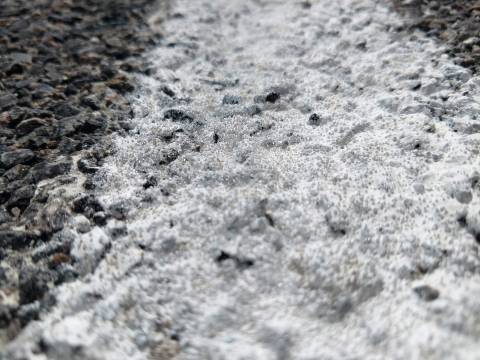 Yellow Paint
11,000 gallons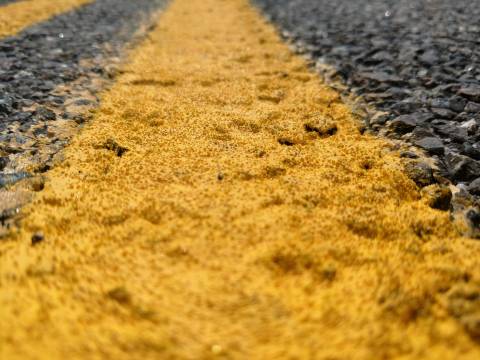 Glass Beads
170,000 pounds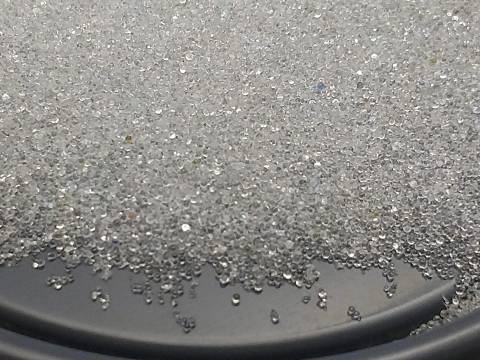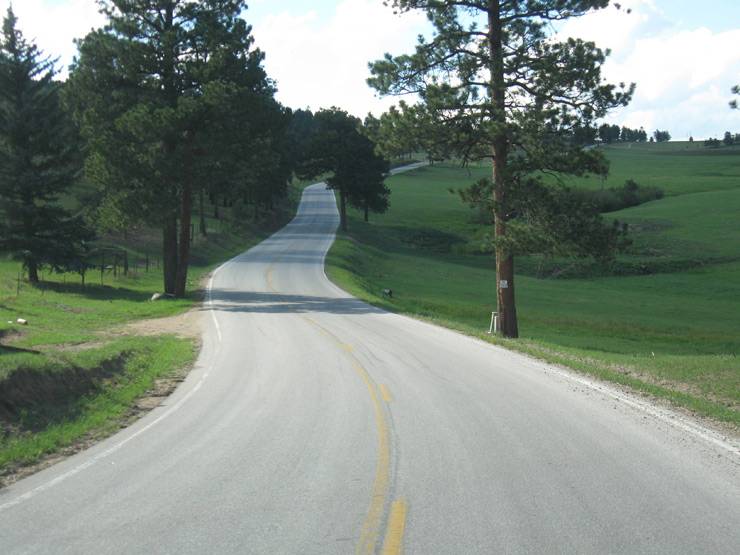 CONNECT WITH US
ROAD & BRIDGE DEPARTMENT
ADDRESS: 2643 Midpoint, Suite C, Fort Collins, CO 80525
HOURS: Monday-Friday, 7:00am-4:30pm
PHONE: (970) 498-5650
EMAIL: rab-admin@co.larimer.co.us
"Per the Americans with Disabilities Act (ADA), Larimer County will provide a reasonable accommodation to qualified individuals with a disability who need assistance. Services can be arranged with at least seven business days' notice. Please email us at rab-admin@co.larimer.co.us or by calling (970) 498-5650 or Relay Colorado 711. "Walk-in" requests for auxiliary aids and services will be honored to the extent reasonable but may be unavailable if advance notice is not provided."
Facebook
Twitter
YouTube