Road and Bridge Department
Highlights
Livermore Satellite Maintenance Facility citizen meeting 3/26/2018
Zip of all files | Attendees | Meeting Notes | GoogleEarth House 1 View | GoogleEarth House 2 View | GoogleEarth House 3 View | GoogleEarth Overall Site | Google Earth Community Center View | Livermore Perspectives | Livermore PPT Presentation
County Road 3 and CR 30 Reconstruction
The Larimer County Road and Bridge Department is working on the reconstruction of County Roads 3 and 30.  The limits of the project are County Road 3 from Highway 392 to County Road 30 and County Road 30 from County Road 3 to the Town Limits.
This project is being constructed in order to improve the drainage along these segments of roadway.  The project includes establishing roadside drainage ditches, installing new cross culverts and driveway culverts, and replacing irrigation crossings.  In order to facilitate the drainage improvements, adjustments will also be made to the elevation and alignment of the roadway.
Prior to the reconstruction beginning, a lot of work was done to relocate underground utilities.  Larimer County worked with Poudre Valley REA, Excel Gas, Century Link Communications and Fort Collins Water District to identify the location of underground utilities and relocate those that conflicted with the planned roadway and drainage improvements.
Currently, the earthwork is being completed on the project requiring soil to be cut in some areas and filled in other areas.  During this phase of construction, the road surface will be dirt and susceptible to damage from the rain and snow.  During this phase of construction, we discourage travel on CR 3 and CR 30 during wet periods to avoid the muddy conditions, reduce the amount of dirt and mud tracked off site, and limit damage done to completed work.
A new 8" layer of gravel will be placed on both roads as the earthwork is completed.  The project does not include paving of the roadway.
The project is scheduled to be completed at the end of May 2018.
Road Weather Information Stations
Road and Bridge recently completed the installation of two Road Weather Information Stations (RWIS).  You may have noticed the 30' steel lattice towers installed at the intersection of CR 52E and CR 27 (Stove Prairie) and at the intersection of CR 74E and CR 67A (Red Feather Lakes). 
Each RWIS location is designed to give us real time information on weather conditions 24 hours a day and that information can be accessed from anywhere an internet connection is available.  Each station includes monitors that report the following information
Ambient air temperature, dew point, relative humidity, barometric pressure, visibility
Presence, type, and rate of precipitation
Wind speed and direction
Surface temperature of the roadway
In addition to the weather monitors each installation also includes a camera that sends updated photos every 10 minutes showing the condition of the roadway.
We are excited about the addition of these stations as it will allow us to monitor weather and road conditions remotely and make better decisions regarding the appropriate timing and level of response required to weather events.
Coming soon, this information will be made available on the Road and Bridge website.
The County was on track to advertise the project for bids this spring after a full Environmental Assessment but FEMA just recently defunded the greater reconstruction project and will fund only improvements to bring the road back to pre-flood conditions plus some undetermined mitigation work. Revised plans will be presented to FEMA in May for review.  It's unknown when construction may begin.
County Road 80C Resurfacing Project
SCOPE OF WORK
The Road and Bridge Department is working on a project to surface a nine-mile section of County Road 80C between Cherokee Meadows Road and County Road 59.  This section of road is currently a native surface and will receive a six-inch layer of aggregate base course.  The project will include improvements to the roadside drainage, replacement of several drainage culverts, minor width and horizontal alignment improvements and the import and placement of ~45,000 tons of aggregate base course. 
SCHEDULE
Road and Bridge crews began work on the project in December of 2017. Work on this project is currently suspended to allow Road and Bridge crews to complete summer season projects. Work will resume in the fall of 2018.
Maintenance Facilities
Estes Park Facility
543 Elm Road
Estes Park, CO 80517
Laramie River Facility
21137 CR #103
Glendevey, CO
(mail: Jelm, WY 82063)
Livermore Facility
124 West CR 74E
Livermore, CO 80545
Loveland Facility
2205 East SH #402
Loveland, CO 80537
Stove Prairie Facility
17218 CR #52
Bellvue, CO 80512
Waverly Facility
241 W. CR #70
Waverly, CO 80549
Fast Facts
FAST FACTS
ROADS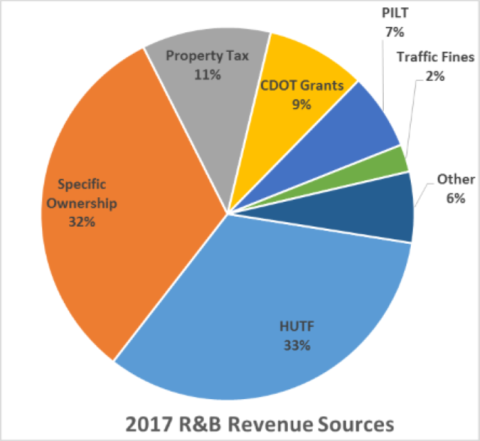 387 Miles of  paved roads (48%)
419 Miles of non-paved roads (52%)
99 Miles of Subdivision Roads
Average Vehicle Miles Traveled on Larimer County Roads
Paved Roads = 292.8 Million VMT (91%)
Non-paved Roads = 28.3 Million VMT (9%)
SNOW & ICE CONTROL
682 Mainline miles plowed
89 Subdivisions = 86 miles plowed
5,197 tons of ice & traction control material utilized
Average number of man hour per year on snow events = 10,063 hours
STRUCTURES & SIGNS
202 Major structures (>20 ft.)
476 Minor structures (<20 ft.)
4,000+ Cross culverts
10,100 Sign mounts w/ 11,964 sign panels
Road & Bridge Mill Levy (2017) = 1.0
$20.00 = Road & Bridge portion of property tax on a residential structure valued at $250,000 (with only $12.40 retained by Larimer County).
Links to other government agencies
Webcam Links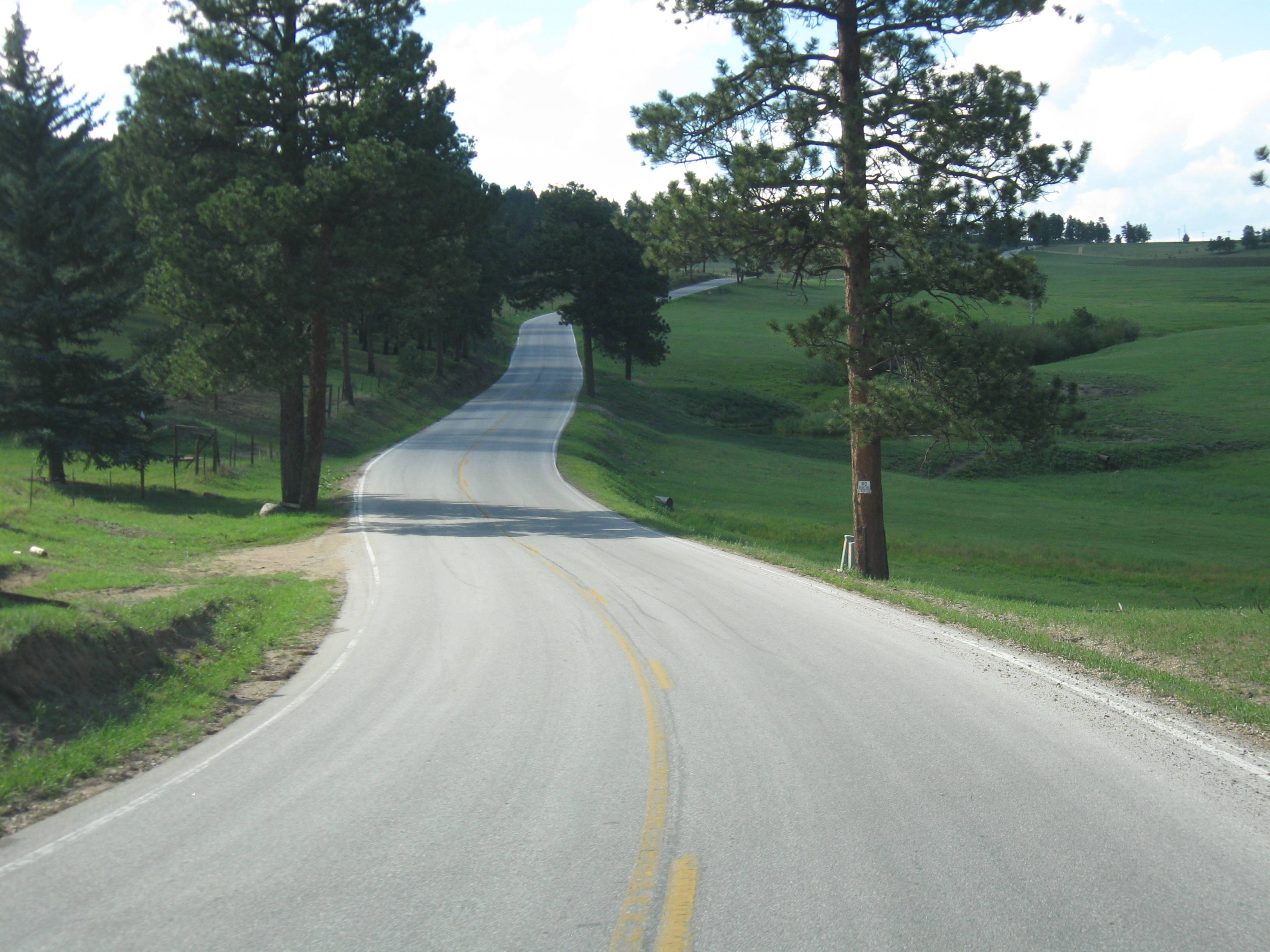 CONNECT WITH US - ROAD & BRIDGE DEPARTMENT
ADDRESS: 2643 Midpoint, Suite C, Fort Collins, CO 80525
HOURS: Monday-Friday, 7:00am-4:30pm
PHONE: (970) 498-5650
EMAIL: rab-admin@co.larimer.co.us