Road and Bridge Department
Report an issue
Report an issue on a Larimer County maintained road, bridge or drainage structure. 
This email address is not monitored after hours. For emergency issues after hours or on weekends, please contact Larimer County Sheriff's Dispatch at (970) 416-1985 or dial 911.
---
---
Highlights
CR 72 Reconstruction and Widening Project 335
SCOPE OF WORK
The project includes 3 miles of roadway widening, reconstruction, and paving of the existing gravel portions of CR 72 from US Highway 287 to CR 21.  The two-lane roadway will accommodate 8 feet wide paved shoulders matching the previously reconstructed phases to the east of CR 21.  Re-alignment of CR 72 at the US Highway 287 approach is proposed with this phase.  Re-striping of Hwy 287 at the CR 72 intersection is also proposed to allow for an exclusive northbound acceleration and deceleration lane on and off of Hwy 287.
PROJECT STATUS
Larimer County hired an engineering consulting firm, Interwest Consulting Group, in late 2019 to design and prepare construction plans.
Design and right-of-way acquisitions are complete.  Construction began in April 2021 and will be complete in the Fall of 2021.  Connell Resources has been awarded the construction contract.  Two lane traffic will be maintained during construction.
The final design can be viewed on the Larimer County website:
https://www.larimer.org/spotlights/2020/11/05/cr-72-owl-canyon-improvements-between-us-hwy-287-and-cr-21.
Project Budget: $6.4 million is the construction estimate.  The project will be funded entirely by Larimer County.
CONTACT:
Matt Johnson, Project Manager
(970) 498-5724
Email Matt Johnson
County Road 37 (Red Mountain Rd) Resurfacing Project
SCOPE OF WORK
The Road and Bridge Department is working on a project to improve and surface CR 37 (Red Mountain Rd) in its entirety from the Colorado/Wyoming state line to US Highway 287. This section of road is currently a native surface and will receive a six-inch layer of aggregate base course. The project will include improvements to the roadside drainage, replacement of several drainage culverts, snow fence, minor width and horizontal alignment improvements along with the import and placement of approximately 50,000 tons of aggregate base course. 
SCHEDULE
Road and Bridge crews have continued to work on the resurfacing of CR 37 through the 2020/2021 winter.  Culvert installation is complete, drainage and earthwork are approximately 1 mile from completion and the aggregate surfacing is approximately 1.5 miles from completion of the planned 9.7 miles.  Final completion is anticipated to be December 2021.
County Road 44H (Buckhorn Road) Flood Repair
SCOPE OF WORK
From the end of the asphalt west of County Road 27 to Ballard Road (Forest Road 129) the grade of County Road 44H will be raised to the pre 2013 flood elevation.  The entire 10.13 mile length will be surfaced with a 6 inch depth of road base.  The road will remain on its present alignment and not impact Buckhorn Creek.  However, the first six culvert crossings of the Buckhorn Creek west of CR  27 will be replaced with concrete box culverts ranging in size from 25'x8' to 15'x7'.  The existing 84" culvert approximately 0.4 east of Ballard Road will be extended a few feet on each end.
Construction Budget:  $7,300,000
PROJECT STATUS
Final approval for the project was given by FEMA in September 2020.  The project has been bid and awarded to Flatiron Constructors and work began on the project in early January 2021.  Work is underway.  All of the concrete box culverts have been completed and work has begun to haul in the fill material to bring the road back to pre-flood elevations.  Once that is complete, the gravel will be hauled in to complete the final grading.  The project is anticipated to be complete in the fall of 2021.
Additional damage has occurred to the road recently due to flooding that has resulted from the burn scar from the 2020 Cameron Peak Fire.  Work to repair the damage is being taken care of with the road construction.
We realize there will need to be coordination between the county and property owners in the area who are working to clean up and rebuild as a result of the 2020 Cameron Peak Fire.  Please contact either Rusty McDaniel (contact info listed below) or Jason Fagette, the construction manager for the project, to schedule various work events.  Jason can be reached at 970-459-0376.
BEGINNING AUGUST 9TH, 2021, A NEW TRAFFIC CONTROL PLAN IS BEING IMPLEMENTED.  DUE TO THE ONGOING FLOODING ISSUES EXTRA EFFORT IS NEEDED TO REPAIR AND FORTIFY LONG STRETCHES OF THE ROADWAY EDGE.  THE NATURE OF THIS WORK REQUIRES THE ENTIRE ROAD WIDTH TO BE UTILIZED TO PERFORM THE REPAIRS.  IN ORDER TO IMPROVE EFFICIENCY OF THE WORK, RATHER THAN SHORT, RANDOM DELAYS, DELAYS UP TO AN HOUR WILL GO INTO EFFECT MONDAY THROUGH FRIDAY BETWEEN 9:00 AM AND 3:00 PM.
CONTACT
Rusty McDaniel, Assistant County Engineer
(970) 498-5730
Email Rusty McDaniel
Maintenance Facilities
Estes Park Facility
543 Elm Road
Estes Park, CO 80517
Laramie River Facility
21137 CR #103
Glendevey, CO
(mail: Jelm, WY 82063)
Livermore Facility
124 West CR 74E
Livermore, CO 80545
Loveland Facility
2205 East SH #402
Loveland, CO 80537
Stove Prairie Facility
17290 Rist Canyon Rd
Bellvue, CO 80512
Waverly Facility
241 W. CR #70
Waverly, CO 80549
Fast Facts
FAST FACTS
ROADS
382 Miles of  paved roads (48%)
419 Miles of non-paved roads (52%)
100 Miles of Subdivision Roads
Average Vehicle Miles Traveled on Larimer County Roads
Paved Roads = 325 Million VMT (91%)
Non-paved Roads = 31 Million VMT (9%)
SNOW & ICE CONTROL
684 Mainline miles plowed
88 Subdivisions = 84 miles plowed
5,832 tons of ice & traction control material utilized
Average number of man hour per year on snow events = 12,967 hours
STRUCTURES & SIGNS
213 Major structures (>20 ft.)
449 Minor structures (<20 ft.)
4,300+ Cross culverts
10,657 Sign mounts w/ 13,189 sign panels
Road & Bridge Mill Levy (2020) = .813
$24.70 = The annual amount collected on property taxes that is for road maintenance purposes. Based on a residential structure valued at $425,000.
Road Maintenance Costs Per Mile
Paved Roads - $16,240
Non-Paved Roads - $12,980
Other important links
---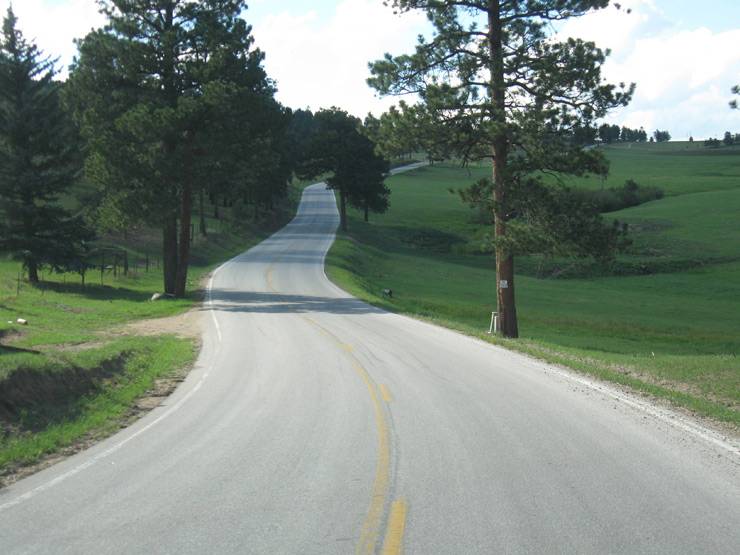 CONNECT WITH US
ROAD & BRIDGE DEPARTMENT
ADDRESS: 2643 Midpoint, Suite C, Fort Collins, CO 80525
HOURS: Monday-Friday, 7:00am-4:30pm
PHONE: (970) 498-5650
EMAIL: rab-admin@co.larimer.co.us
"Per the Americans with Disabilities Act (ADA), Larimer County will provide a reasonable accommodation to qualified individuals with a disability who need assistance. Services can be arranged with at least seven business days' notice. Please email us at rab-admin@co.larimer.co.us or by calling (970) 498-5650 or Relay Colorado 711. "Walk-in" requests for auxiliary aids and services will be honored to the extent reasonable but may be unavailable if advance notice is not provided."
Facebook
Twitter