Community Development Offices will be closed January 29, 2021
Sorry for any inconvenience this may cause and please plan accordingly. On January 29, 2021, the entire Larimer County Community Development Department (Building, Planning, Code Compliance, Citizen Resources) will be closed to conduct a system upgrade. This upgrade also affects groups outside of Community Development including Weeds, Health (Septic) and Engineering. The Online Customer Portal is part of this upgrade and will not be available as we transition to a more customer friendly system. No inspections, no permitting, no staff on call, and limited other community development services will be available that day.
Raising livestock in Larimer County usually falls into two different categories-raising "personal livestock" or raising "commercial livestock" as part of a farm or feedyard operation.
The Land Use Code defines livestock as "Cattle, horses, mules, burros, sheep, swine, llamas and goats, regardless of use, and any animals, except dogs and cats, that are used for working purposes on a farm or ranch and any other animal designated by the state agricultural commissioner, which animal is raised for food or fiber production."
Personal Livestock
Livestock on properties under 3 acres or those that do not meet the definition of a "farm":
Properties that are under three acres or that do not meet the principle use definition of a "farm" and are located in a zoning district that allows a farm under the principle agricultural uses section are allowed livestock as an accessory use to the principle residential use as long as the number of animals does not rise to the level of a feedyard and does not exceed the limit of one horse per half acre, or are otherwise restricted by the Land Use Code or the State of Colorado.
Generally if the zoning for a property allows "Farm" as a use by right, then the Land Use Code allows property owners to have accessory/personal livestock. Additionally:
The lot or parcel needs to be at least 3 acres in area to meet the definition of a "farm". If the lot is smaller than 3 acres, then the Land Use Code does not provide clear guidance on the keeping of livestock or the number of livestock that can be kept.
The number of animals on a property must be less than an amount that would qualify as a feedyard
Livestock cannot be classified as pets
Use best management practices to care for property and livestock to avoid a nuisance situation
Check for private covenants or other restrictions that may limit keeping livestock
The Colorado State University (CSU) Extension Office can provide assistance and information about raising livestock and taking care of property.
Commercial Livestock
Agriculture has a long tradition in Larimer County and raising livestock has been part of that tradition. Raising livestock for commercial purposes is addressed by County land use regulations under Agricultural uses in Section 4.3.1 of the Land Use Code. The County has an Agricultural Advisory Board to address issues that affect production agriculture and agri-business and you can find additional information in the County's Right to Farm policy and Executive Summary.
Dairy Farms
Dairy farms are considered a "farm" use. The Land Use Code does not specify a limit on the number of animals on a dairy farm.
Feedyards
The Land Use Code defines a feedyard as a "confined enclosure for the feeding and fattening of livestock where the average number of livestock exceeds ten animals per acre of feedyard and where less than 50 percent of the roughage type feed is raised on the same farm premises." A feedyard is not a use by right in any zone district. Special Review approval is required before a feedyard can be established. Feedyard animals include cattle, sheep, swine and ostriches/emus.
Livestock Veterinary Facilities
Veterinary Facilities provide medical treatment for pet animals and livestock. Go to the Veterinary Facilities page for more details.
Additional Resources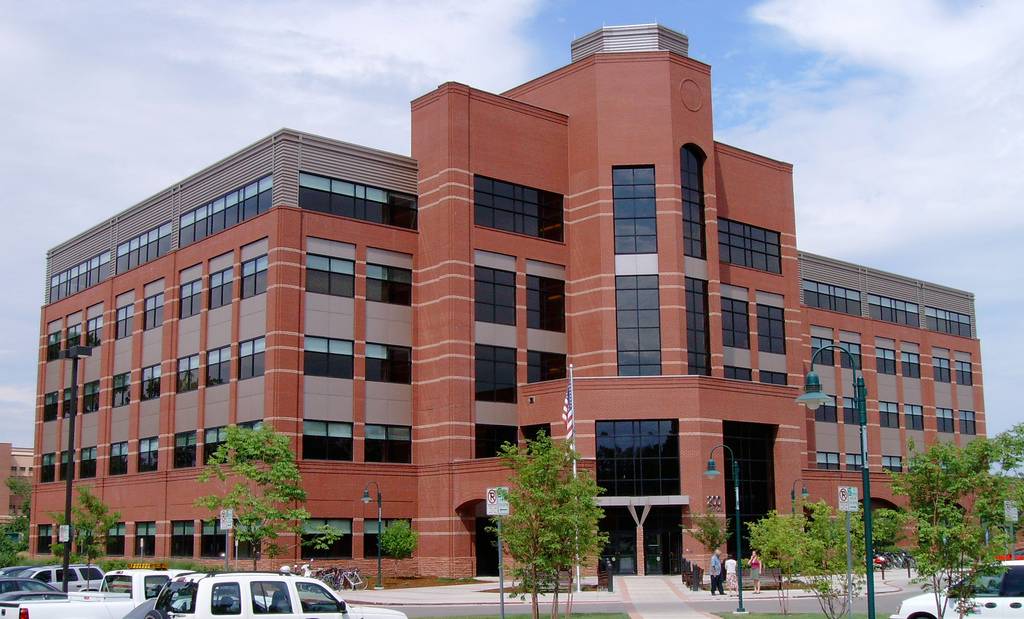 Contact Planning Department
Larimer County Planning Department
200 W. Oak Street, Third Floor, Fort Collins, CO 80521
On-call Planner:
(970) 498-7679
Email Planning Department