HR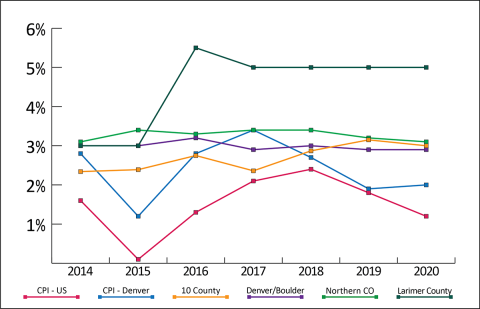 This chart represents the average pay increases received/projected to be received by employees in the Denver/Boulder geographic area and selected ten counties compared to the CPI for U.S. and Denver.
Data for the CPI figures are projected from Colorado Legislative Counsel - National and Colorado Economic figures.
Pay increase projections from Employers Council survey, and Colorado Legislative Counsel - National and Economic figures.
Consumer Price Index (CPI)
The Consumer Price Index, known to most of us as the CPI, is one of the most watched government statistics. The index is intended to measure price change, NOT actual living costs of any individual consumer. While not a measure of "cost of living," that is the reference most people have about this index. The index is the key measure of inflation in this country. It does tell us how fast prices are rising. Employees look at this increase relative to their wage increases to determine if they are "getting ahead." Employers are sensitive to this index number because it is so watched by employees. Also during times of high inflation, market forces can play havoc with labor supply, and wage increases are historically higher than in times of lower inflation.
The base year for the current index is 1982 – 1984 (1982 – 1984=100). The CPI figures for a given month show the percent movement in the cost of goods and services over the cost of the same goods and services during a base period. The publisher of the index, the Bureau of Labor Statistics (BLS), releases two separate indexes. The CPI-W reflects the buying habits of urban wage earners and clerical workers (about 40% of the population). This is the index used most often in collective bargaining agreements. The CPI-U is the newer of the two indexes and was created to be more comprehensive and reflect the buying habits of all urban consumers (about 80% of the population). U.S. data are available monthly and Denver data are available twice a year.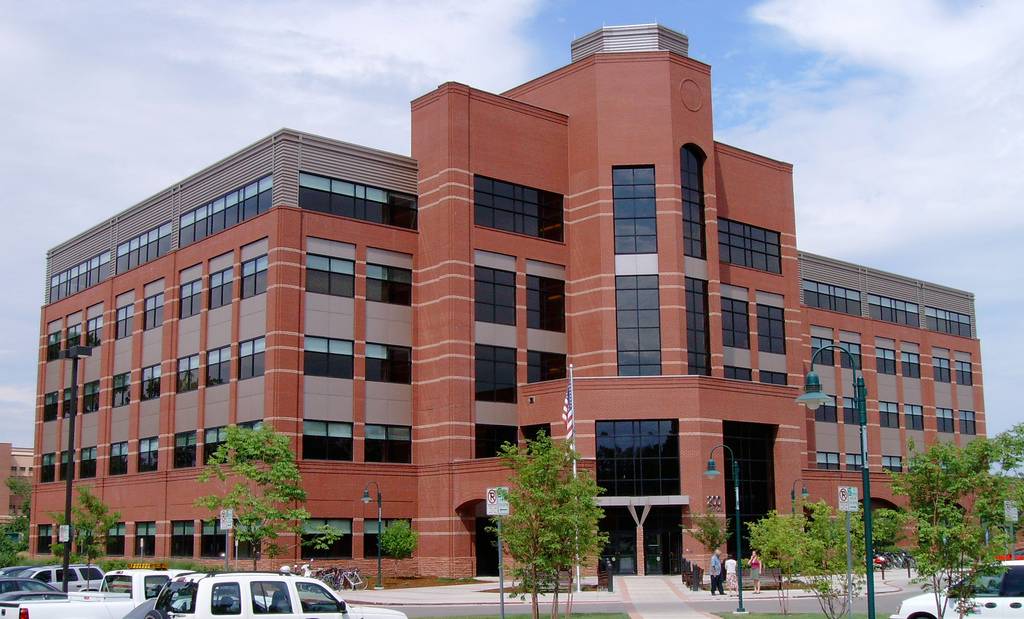 Human Resources Department
HOURS: Monday - Friday, 8:00am-4:30pm
200 West Oak, Suite 3200, Fort Collins, CO 80521
PO Box 1190, Fort Collins, CO 80522
PHONE: (970) 498-5970 | FAX: (970) 498-5980
Email Human Resources