HR
Larimer County's compensation philosophy is to compensate employees based on the nature and level of work performed and how well the employee accomplishes the work.  Larimer County's objective is to utilize a competitive market base to establish compensation, specifically focusing on large public employers in Colorado, as well as, private sector employers in Northern Colorado.
Larimer County uses a step pay structure for law enforcement.  Employees may progress from step to step on the basis of performance and time in job/rank.  The step pay plan is reviewed annually using market data to compare minimum and maximum rates.
Larimer County uses a range pay structure for all other employees.  Annually the Human Resources staff participate in salary surveys. The survey data is used to establish market value for our jobs.  Mid-year recommendations for adjustments to the pay ranges (market increases) and employee merit increases are provided to the Board of County Commissioners along with internal and external workforce analysis and metrics.  The Board of County Commissioners consider many factors when determining market and merit increase amounts, including: budget/funding, market and economic factors, workforce impacts and current demographics.
Larimer County uses market value as its compensation goal. This means the midpoint of the range is the market average for that job.  Approximately 40% of Larimer County jobs have market data to determine the grade placement. Jobs not matched are placed in grades based on internal equity.  Each job title is assigned to a pay range.  Each employee is compensated within the range.

Historical pay increases for employees.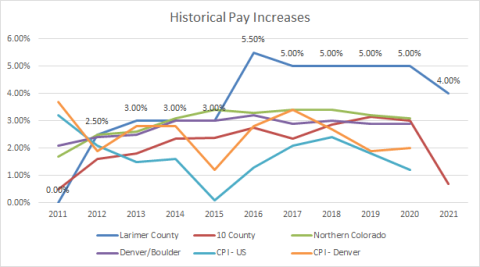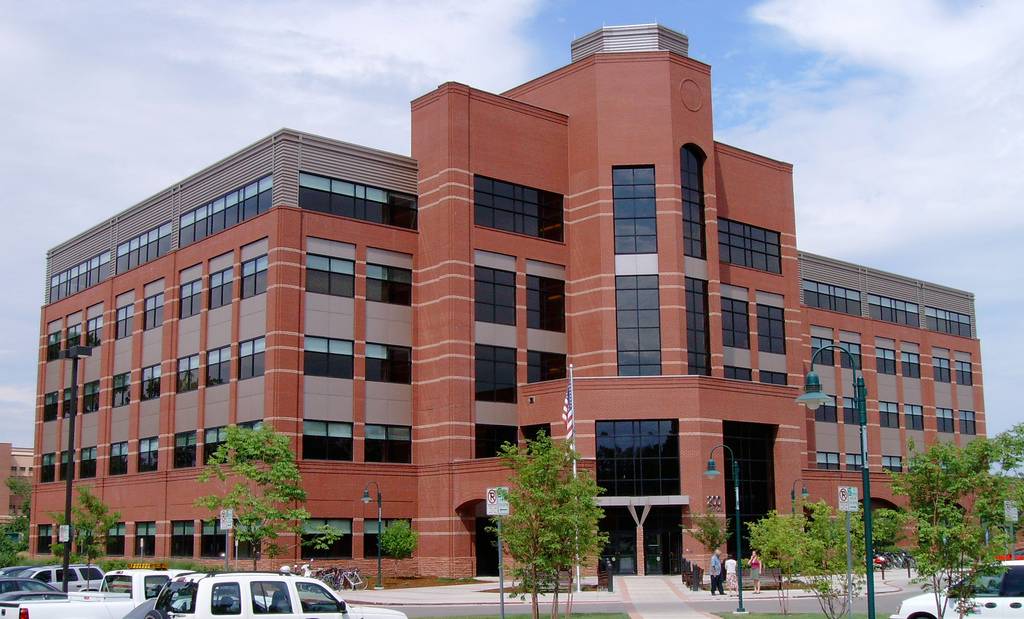 Human Resources Department
HOURS: Monday - Friday, 8:00am-4:30pm
200 West Oak, Suite 3200, Fort Collins, CO 80521
PO Box 1190, Fort Collins, CO 80522
PHONE: (970) 498-5970 | FAX: (970) 498-5980
Email Human Resources