HAE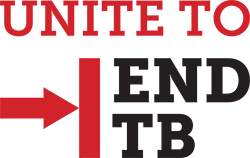 The Larimer County Department of Health and Environment's (LCDHE) leadership recognizes the threat of a pandemic on the county's population, critical infrastructure, the private sector, the economy and the community's way of life. The LCDHE has already been planning, based on guidance from the Colorado Department of Public Health and Environment (CDPHE), the Center for Disease Control and Prevention (CDC) and the U.S. Department of Health and Human Services (HHS). 
Tuberculosis is a contagious disease that is spread from person to person through the air by droplets from the respiratory tract containing the TB germs (tubercle bacilli), which are coughed up by a person who has active, pulmonary (lung) TB disease. TB disease may also affect other parts of the body such as the bones and joints.
A person with active TB disease may have fever, night sweats, chest pain, prolonged productive cough and sometimes may cough up blood. The person may also have weight loss, loss of appetite, and become tired very easily.
Tuberculosis has become the number one cause of death by an infectious disease, surpassing HIV/Aids, with 4,400 victims each day worldwide.
Tuberculosis still exists in Larimer County. Since 2005, 30 individuals with tuberculosis disease have been diagnosed and treated in Larimer County. Of the 30 diagnosed TB cases in Larimer County over the past 10 years, 83% were foreign born. Birth in a high to moderate risk country for tuberculosis remains the strongest risk factor for developing active TB disease in Colorado, followed by diabetes.
To learn more: