HAE
International Travel Clinic
All Services are By Appointment Only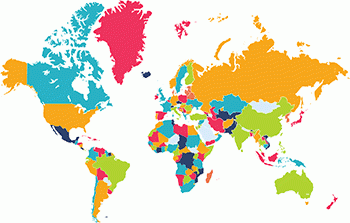 International Travel Clinic provides health risk related information and immunizations to maintain health and prevent illness for international travelers.
 
Anyone can utilize the International Travel Clinic to seek advice for healthy travel and obtain immunizations required or recommended for travel.
 
This is a full fee program. All vaccines and fees must be paid at the time of the clinic visit. We do not bill insurance companies.
Services provided by the International Travel Clinic include:
Immunizations, both required and recommended, to people traveling out of the country. Recommendations are based on geographic risk and type of travel. This includes vaccines for Hepatitis A, Hepatitis B, Yellow Fever, Typhoid Fever, and Meningococcal Meningitis.
Information on avoiding food and water-borne illnesses, as well as other illnesses and injuries for which travelers are at risk.
The International Travel Clinic is registered by the state of Colorado as an official provider of the Yellow Fever vaccination and International Certificate of Vaccination against Yellow Fever.
Travel Clinic Hours By Appointment Only
Fort Collins Office 
(970) 498-6700
Monday: 9 a.m. – noon and 1 – 3:30 p.m.
Friday: 1 p.m. – 4:30 p.m.
Loveland office
(970) 619-4580
Wednesday: 10 a.m. – 2 p.m.
Estes Park office
(970) 577-2050
Monday - Friday: 8 a.m. - 4:30 p.m.