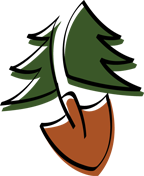 Would you like to support our programs and promote local stewardship efforts? Consider making a monetary donation to the Larimer County Conservation Corps (LCC). The LCCC is sustained through fee-for-service contracts, donations, and grant funding and does not receive funding from Larimer County.  In-kind contributions are provided through Larimer County for administration and facility costs.
Donations made to the LCCC are directed toward year-round programming for youth and young adults, supporting our mission to promote individual development for the benefit of our environment and community.
If you would like to make a donation to the LCCC, please complete this online donation form here*
*Please note that your contribution will be processed through Larimer County 107(c)(1) on behalf of the Larimer County Conservation Corps (LCCC) and will qualify as a charitable deduction for tax purposes.
Please direct any questions to LCCC staff at lccc@larimer.org or (970) 498-6660