Career Transition and Training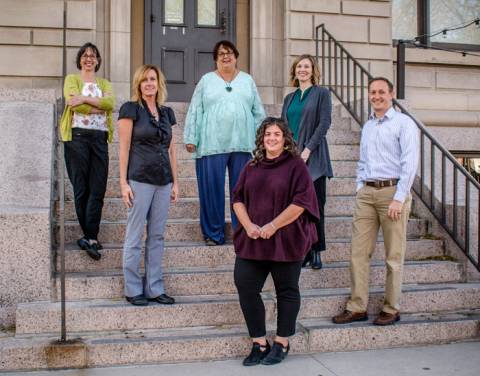 Contact Us
Career Transition and Training Line: 
(970) 498-6694
Fort Collins Economic and Workforce Development
200 West Oak Street, Suite 5000
Fort Collins, Colorado 80521
Special Message from the Career Transition Team
Keeping our customers and staff safe and healthy is at the heart of all we do at Larimer County Economic and Workforce Development (LCEWD). To meet that purpose, we want to let you know that we have instituted changes to meet the emerging challenges associated with COVID-19 (also referred to as the novel coronavirus). LCEWD continues to provide job seeker and employer services and will continue to do so unless directed otherwise by the Larimer County Board of County Commissioners.
The WIOA Career Transition and Training program is amending its service delivery to accommodate changing conditions. We are actively limiting face-to-face interactions and in-person services to create a safe and sustainable working environment.  
Therefore, all  in person services including referrals, initial eligibility determination, and intake appointments for WIOA services have been moved to an online/virtual format. 
If you are interested in services, and believe you are eligible, please complete the following Interest Form. 
We will connect with interested customers, in the order they have been received, with Veterans taking first priority of service.
Thank you for your patience and understanding.
If you have additional questions, please do not hesitate to let us know.
Stay healthy!
---
Explore Workforce Innovation and Opportunity Act (WIOA) Career Transition and Training Services. There is no time like the present to make the right connections and to gain access to the resources and training opportunities you need to succeed!
Services are customized to meet the needs of each individual job seeker, including:
Labor market information for identifying hiring trends in our region
Career planning assessments and resources to identify your next career move
Intensive job search assistance to find your next opportunity
Scholarship assistance to fund training costs
Work-based learning connections to gain hands-on experience
Who is Eligible?
The WIOA Title I Adult and Dislocated Worker programs supported through the Career Transition and Training Team are currently operating under a priority of service.  Eligibility for priority of service includes the following:
Veterans and their eligible spouses receive first Priority of Service for all LCEWD programs for which they are eligible:
Service members who are transitioning to the civilian workforce, are within 12 months of separating or 24 months of retirement
Recently separated veterans who are within 48 months of discharge
A spouse of an active military service member who has experienced a loss of employment as a direct result of relocation to accommodate a permanent change in duty station or discharge
Veterans and their eligible spouses who are receiving public assistance and/or are low-income
Veterans and their eligible spouses who have experienced a job loss/layoff or pending job loss in an industry where their occupation is no longer in demand AND are eligible for Unemployment Insurance
All other veterans and eligible spouses who do not meet the statutory priority
Other eligible individuals include - 
Dislocated Workers
Individuals who have experienced a permanent job loss/layoff or pending job loss in an industry where their occupation is no longer in demand AND are eligible for Unemployment Insurance 
Adults
Individuals (not veterans or eligible spouses) who meet WIOA Adult statutory priority which includes: SNAP, TANF and public assistance recipients
You identify as a member of one the these groups:
Displaced homemaker;
Native American, Alaska Native, and Native Hawaiian;
Individual with disabilities;
Age 55 and older;
Ex-offender;
Substantial cultural barriers;
Migrant Seasonal Farm Worker;
Within 2 years of exhausting lifetime TANF eligibility;
Single parent or single pregnant women
long-term unemployed (27 or more consecutive weeks); and
New American
---
Contact us to get started!
For more information about Career Transition and Training Services, eligibility, and program requirements we invite you to call a team member at  (970) 498-6694 or email us at careertransitions@larimer.org.
Interest Repository
  Contact Me!If you don't feel you meet the above eligibility requirements, please consider providing us with your contact information by clicking the button on the right. We will contact those in this database if a change occurs.