Local Emergency Planning Committee (LEPC)
The Local Emergency Planning Committee (LEPC) is a federally mandated entity composed of state and local officials, business representatives and members of the public.
The Larimer County LEPC works with the community to identify industrial hazardous materials and keep the community informed of the potential risk.
All companies that have certain types and quantities of hazardous chemicals must report annually to the LEPC.
If the U.S. Occupational Safety and Health Administration (OSHA) requires your company to keep a Safety Data Sheet (SDS, formerly Material Safety Data Sheet, or MSDS) on file for any chemicals stored or used in the workplace, and the chemical(s) is stored in quantities equal to or greatest than the Threshold Planning Quantity (TPQ) for that chemical, then you must report it.
The public is encouraged to participate in the process. If you have questions or would like to get involved please contact us. 
Last Meeting
Our last LEPC meeting was held on May 14th and was graciously hosted by Anheuser Busch. We were provided a presentation by the EPA on the RMP regulations and also provided a presentation and a tour of the Budweiser Brewery in Fort Collins (pictured below).  For additional details please see the minutes below.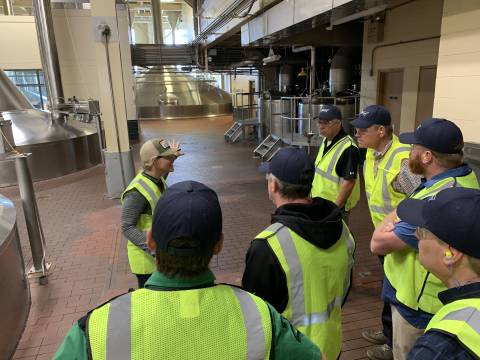 05.14.2019_lepc_meeting_minutes.docx
Below is a picture that was taken from the tour of the Rawhide Power Plant operated by Platte River Power Authority during the April, 11th, 2018 LEPC meeting.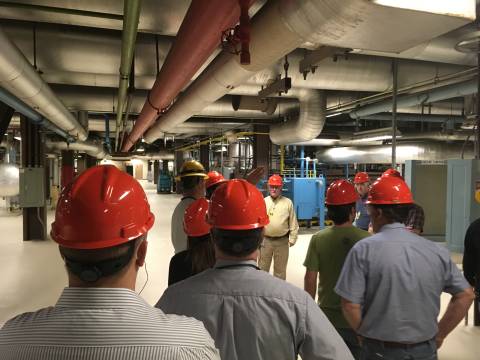 Next Meeting
Our next LEPC meeting is scheduled for August 14th, 2019 from 10:00-12: 00 pm and is currently scheduled at CSU. Additional details will be posted in the near future or emailed to the LEPC membership.  That location is subject to change. If your agency would like to host a future LEPC meeting please feel free to contact us and let us know.  
Resources