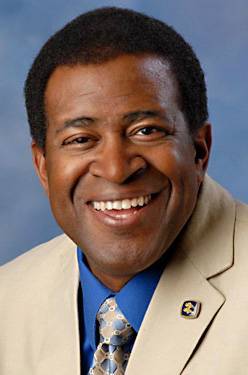 Lew is the Larimer County Commissioner representing District 1, which is the northern third of Larimer County. He was appointed in a vacancy election in January 2010 and elected in the general election in November 2010. He was re-elected in November 2014.
Career
Business and Life Coach
International Software and Computer Networking Consultant
Business Owner
Research and Development Software Engineer
Board member of multiple for profit/non-profit organizations since 1990
County Commissioner
Chair of Larimer County Board of Commissioners - 2012, 2015, 2017
Past President, Colorado Counties, Inc.
Past Vice-President of Front Range District, Colorado Counties, Inc.
Current Colorado Counties, Inc. Board Rep for Front Range District
Past Chair, Colorado Counties, Inc. Tourism, Resorts and Economic Development Steering Committee
Member, National Association of Counties Technology & Telecommunications Steering Committee
Vice Chair, State Emergency Medical and Trauma Services Advisory Council (SEMTAC)
Past Member, Colorado Department of Human Services Child Fatality Review Committee
Board Member, Colorado Statewide Internet Portal Authority (SIPA)
Member, Board of Directors, National Association of Counties, 2015 (NACO)
Chair, National Association of Counties Information Technology Standing Committee
Civic
25 year member of the Loveland Volunteer Ski Patrol
Past Director of the Loveland Volunteer Ski Patrol
Current National Ski Patrol Outdoor Emergency Care Instructor
Past Eastern Region Director – Rocky Mountain Division of the National Ski Patrol
Past Chairman of Realities for Children "Triumph Awards"
Personal
Married to Jeannette for over 35 years
Father of 9 children (7 boys and 2 girls — they're all both of ours)
Martial Arts assistant instructor
Avid skier
Broncos season ticket holder (with his dad)
Grandfather of 5
Delivered 8 of his 9 children at home
Recreation
Skiing
Football – especially NFL (Denver Broncos!)
Reading – especially Tom Clancy, Vince Flynn
Skiing
Sailing (although I haven't done it for a long time)
Flying (never got my license, but I started)
Did I say skiing?