Celebrate Earth Day 2021 with Bingo
We're celebrating Earth Day with Bingo. If you put these eco-tips (scroll to the bottom) into practice at home, your name will be in the drawing to win a Larimer County Parks Pass!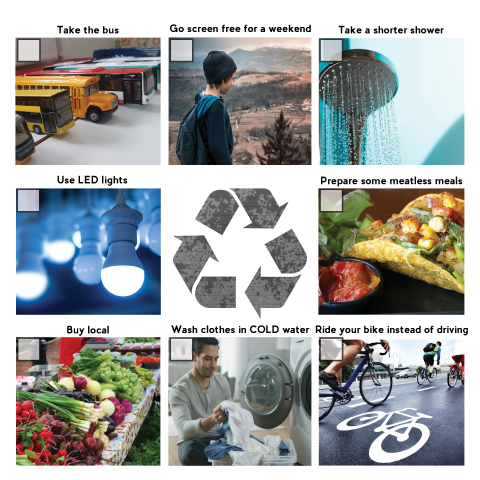 Download a bingo card.
Cross off each tip you complete.
Send in your bingo card and photos by May 7, 2021 to be entered into the drawing, at gcohen@larimer.org. We will draw a winner on Monday, May 10, 2021.
SCORING:
If you cross off an entire row, column or diagonal, your name will be entered once.
If you complete the card, your name will be added twice.
Send in selfies of your green actions to have your name entered into the drawing once more.
DETAILS:
If you are unable to cross off a tip because you don't own a home, you may substitute your own 'eco-tip' to complete a square. For example, I cannot use LED lights, so mending my own clothes is my substitution.
If you are already doing one of the eco-tips, you may substitute a new-to-you eco-tip.
Participants must live in Larimer County.
Questions? Call Gloria at (970) 498-5772 or email gcohen@larimer.org
---
ECO-TIPS