Dear Planet Earth: PSA Video Contest
Dear Planet Earth: PSA Video Contest (30-60 s video or radio spot) - $200! Deadline May 17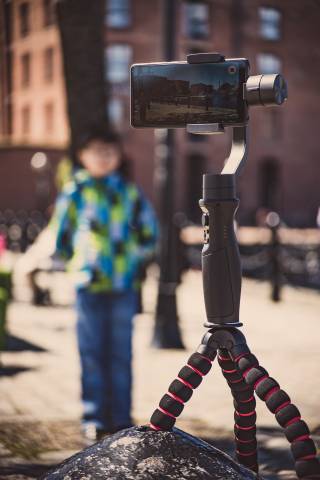 WHAT: Contestants will deliver a short, community-oriented message to raise awareness about the benefits of caring for their planet to improve the quality of life in northern colorado. The message will encourage residents to reduce their waste and energy consumption. 

WHY: Our goal with the public service announcement contest is to inspire K-12 students, to take action, individually or as a group to address issues of excess waste as well as providing solutions.
Prizes:
1st place - $200 Visa Card, 2nd place: $150 Visa Card
Eligibility:
Any K-12 student living in Larimer County as of the deadline date. Larimer County employees are not eligible to accept prizes and can donate their prize to another Larimer County resident if they win.
How to participate:
Create a video or audio recording 30 - 60 seconds in length on environmental issues, especially excess waste, in our community. You may include the phrase "Dear Planet Earth" in your video. With your entry, we are asking you to focus on the public message and inspire others to take action in their household and neighborhood.
How to enter:
Create a video. Upload it to a youtube account. If using an audio file, you may use an online converter to change it to an mp4 file, to upload it to youtube. Enter the contest (be sure to have your youtube link) using this google form.
Guidelines:
Upon entry, entrants give Larimer County Solid Waste Department the right to use, edit, and distribute video, images, and sound recordings for educational, research, marketing, advertising, and public outreach and recognition purposes related to Larimer County Solid Waste including use on websites and social media accounts.
Entries can focus on any environmental issues but those touching on waste diversion issues will be given preference.
Photos, videos and music should be original or entrants should have written copyright permission to use.
Entrants must have written permission from anyone appearing in an audio or video recording.
Factual information should be from a reputable source and provided upon request.
Videos should be shot horizontally and in high definition if possible; voices should be clear and captions used as needed.
Judging criteria:
Submissions should --
focus on an environmental issue - especially waste diversion and energy.
have a clear message or call to action.
be positive, persuasive, and inspiring.
also be light-hearted, quirky, and/or funny.
reflect your own personal style and creativity.
look professional - high production quality.
Start date:
April 5, 2021
End date:
May 17, 2021 at 11:59 p.m. MT
Winners announced:
May 24, 2021