What Is The Purpose Of The Code Compliance Department?
The Code Compliance Department seeks to enhance citizens' health, safety and general welfare through efficient and effective enforcement of: 
What Geographic Area Is Included In Enforcement Efforts?
Larimer County is bordered on the north by the state of Wyoming, on the south by Boulder County, on the west by Grand and Jackson Counties, and on the east by Weld County, encompassing over 2,600 square miles. The Code Compliance Department responds to complaints and enforces County regulations within all unincorporated areas in Larimer County, meaning all areas not contained within specific city or town limits such as Fort Collins, Loveland, Estes Park, Wellington, Berthoud, Timnath and State and Federal Lands. Presently, there are three Code Compliance Inspectors and one Code Compliance Specialist who respond to complaints.  
Are There Steps To Take Before I Submit A Complaint?
First, call the Code Compliance staff on call (970-498-7683) to confirm whether the situation is a violation of County regulations. Second, try to make contact with the responsible person. Describe your perception of the problem and how it affects you, then discuss possible solutions to the problem. Third, if you cannot resolve the issue, submit a complaint to the Code Compliance Department.
How Do I Submit A Complaint?
You may submit a written complaint in our office, via phone or by completing our online fillable form.   If you wish to file a complaint by phone, please call 970-498-7683 and ask to speak to the Code Compliance staff on call.   Please be aware that complaint forms are public records subject to disclosure pursuant to state law. 
What is a Priority Rating? How Are Complaints Investigated?
Each code compliance case is assigned a letter ( Code Compliance Priority Rating.pdf ) from "A" to "D".  "A" is the highest priority.  Code Compliance staff process cases in the order of the priority rating.  Some issues are only investigated if a written complaint is submitted.  Other issues may be investigated without a written complaint or on a proactive basis.  Submit a Complaint.
What Is "Enforcement Discretion"?
All code violations may not meet a degree of significance to warrant continued staff time and the expenditure of further County funds.  For instance, if a 6'1" fence exists where 6' is the standard, it is unlikely anyone would find the violation warrants the same degree of staff time as a family living in a residence without having obtained the required inspection approvals.   In these instances, Code Compliance staff has the ability to determine that although a technical violation exists, the violation does not meet a degree of significance to warrant further expenditure of staff time and County resources.   Code Compliance Priority Ratings.pdf
What Is "Substantial Compliance"?
The standard of "substantial compliance" is critical for managing scarce County resources.  Substantial compliance allows the Code Compliance staff to close those cases that fundamentally satisfy County requirements.  For example, where a property owner brings the property into compliance by mitigating the most serious and significant violations, but still has an outstanding minor violation, Code Compliance staff will bring this issue to the owner's attention with a notice listing those items that have been corrected and minor items which the owner should correct, but which staff will not actively pursue (unless, of course, the minor violations become more serious at a later date).  
What Are The Enforcement Tools Utilized To Bring Properties Into Compliance?
Larimer County is a "statutory" County and receives its direction from state statutes.  Accordingly, Code Compliance staff does not have the authority to write tickets for any kind of violation as is often done by Code Enforcement Departments within a municipality.  Here are the tools available to Code Compliance staff:
Enforcement Tools which are utilized include: 
Voluntary Compliance:  Code Compliance staff members strive for and work with owners to achieve voluntary compliance.
Public Meetings:  If voluntary compliance is not possible for Land Use Code violations, a public meeting before the Board of County Commissioners can be scheduled when 1) the property owner has not responded to a Code Compliance staff member's attempts to resolve the issue; or 2) the property owner does not make satisfactory, timely progress toward resolving a Land Use Code violation.   At the public meeting, Code Compliance staff describes the nature of the violation and what is required to bring the property into compliance.  The property owner is also given time to give his/her presentation to the Commissioners.  Neighbors and the public attending the meeting are invited to voice their concerns as well.  After listening to all interests, the Board of County Commissioners determines the appropriate action to take. 
Court Proceedings:  A violation that is not resolved in the time determined by the Commissioners and/or is referred to the County Attorney's Office will be handled in the court system.  The County Attorney is authorized to use the court process to enforce County regulations of both the Larimer County Land Use Code and the International Building Codes.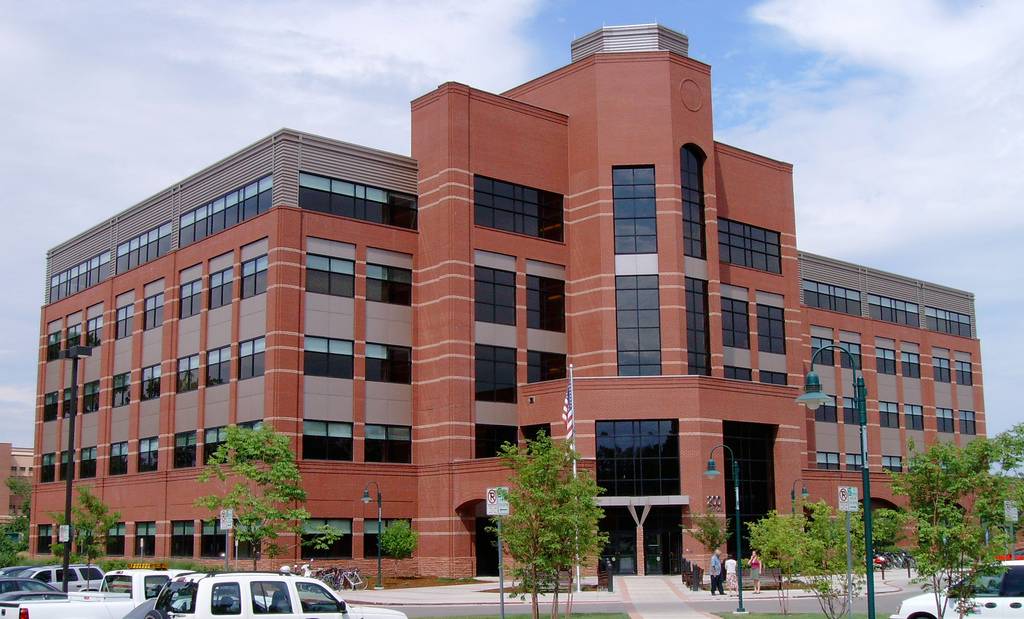 Contact Code Compliance
200 W. Oak Street, Suite 3100
Fort Collins, CO 80521
(970) 498-7683 or (970) 498-7700
Hours: 8am - 4:30pm, Monday - Friday
Department Directory