What Constitutes A Violation Of The Building Code?
Construction without a valid building permit or not obtaining all required inspection approvals are violations of the various International Building Codes which have been adopted by the Larimer County Building Department, as amended.   Changing the occupancy and/or use of a structure, or living in a structure without a valid building permit or Certificate of Occupancy, are also violations of the Building Codes.
Why Do I Need A Building Permit?
Obtaining a building permit, required inspection approvals, and authorization to occupy a structure, is one way to obtain assurance that your structure is safe for your family, friends, employees and customers to use.  We encourage you to review the resources available at the Larimer County Building Department to be reasonably certain your structure meets nationally recognized minimum safety standards.  It is more than likely at some time in the future someone will want proof that your structure complies with these safety standards.  That "someone" could be a potential buyer, a bank or your insurance company.  Your insurance company may not pay on a damage claim if it is discovered that the building does not comply with building code requirements.  Additionally, you are more likely to be held liable for injuries to someone using your building if it does not meet required safety standards.   You may request that a property be researched to obtain this information. 
If a building code violation is discovered that cannot be resolved, the County's legal authority to enforce building codes is contained in the Larimer County Land Use Code, the various International Building Codes and Colorado state statutes.  Building code regulations may be enforced through civil or criminal court actions.  Each type of court action can include the imposition of fines or imprisonment, or both.  Other enforcement remedies are also available. 
When Do I Need A Building Permit?
Many homeowners are not aware when a building permit is required.    The best way to find out if you need a permit is to call the Building Department.  (970-498-7670).  The reason for the permit is simple – it provides safeguards as to the structural adequacy of buildings, helps to protect the health, safety and welfare of occupants, and ensures compliance with applicable regulations.  The permit process ensures that the work is performed properly.   Building Permit Requirements.pdf
What Happens If I Start Construction Without A Building Permit?
If you BEGIN construction without a required building permit, a 'Stop Work Order' will be issued.  All further work on the structure/deck should be stopped immediately until a building permit is obtained for the work that is already done and that is intended to be done.   As Built Construction Handout.pdf You may be required to pay additional fees which are DOUBLE what the normal permit fee would be.  One of the most common problems associated with work started without a permit is the chance the location of the structure (including decks) will not meet setback requirements for the parcel.   If this happens, the Owner will need to apply for a setback variance, move or possibly remove, the structure/deck.  After a building permit is properly issued, you may be required to uncover work that has been covered so it can be inspected or hire a licensed Engineer to ensure the structural integrity of what can't be seen, all at additional expense to the Owner. 
Am I Responsible For Existing Violations On A Property I Purchase?
Yes.  Colorado is a "buyer beware" state.   Accordingly, if there is an outstanding violation on the property when it is purchased, the violation does not go away with a new owner.   It remains a violation until it is rectified.  The new owner can work with Code Compliance staff to bring the property into compliance through our "As-Built" construction process or by working with the Planning Department to gain approval for an illegal use.  
Are Short-Term Vacation Rentals Allowed?
In general, short term rental is not allowed unless the use has received approval from the Planning Department.  The increased popularity of vacation rental sites such as VRBO, AirBnB, Home Away, etc., has brought this issue to the forefront of many Planning Departments across the country.  In unincorporated Larimer County, a dwelling cannot be rented for less than 31 days.  Depending on the zoning district, an owner may seek approval for this use via a Special Review process through the Planning Department.   Please note, if the property is located in the Estes Valley Plan Area, please contact the Estes Park Code Compliance Department for their regulations.
Am I Allowed To Have A 'Tiny-House'?
The term "tiny house" usually means one of two things:  1) an RV/trailer/house on wheels, or 2) a small house on a foundation, whether prefabricated (manufactured/modular) or built on site.   A "tiny house on wheels" is considered a Recreational Vehicle (RV) and is regulated by the Land Use Code instead of the Building Codes.  There are restrictions on where and when they can be lived in.  They are not considered permanent homes and cannot be occupied year-round.  An RV (including a "tiny house on wheels") can be used as temporary living quarters for recreational, camping, travel or seasonal use.  An RV can either have its own motor power or be mounted on or towed by another vehicle, including camping trailers, fifth wheel trailers, motor homes, travel trailers and truck campers.  Other uses of an RV include seasonal worker housing and a temporary dwelling during construction.   
A small house on a foundation is required to meet the regulations of the International Residential Code.   Please contact the Building Staff on Call to discuss these requirements at 970-498-7660.   Tiny House Handout.pdf
Can I Change The Use Of My Barn Or Storage Building To A Residence Without A Building Permit?
No.  If you already have a residence on your property, it must first be determined if the accessory dwelling unit.pdf will meet the Larimer County Land Use Code regulations.   If  the Land Use Code regulations allow a second residence, and approval is obtained, it must then be determined if the structure itself can safely be changed to habitable space.  This is done through the building permit process when building, fire, soil, transportation, sewer and sanitation issues are addressed.  The most serious aspect of converting structures to living units without a building permit is that it often creates substandard, potentially dangerous conditions.  This can lead to potentially tragic results.   Converting Existing Buildings Into Other Uses Handout.pdf
What Is A Detached/Accessory Structure?
Residential or agricultural sheds, playground equipment, pump enclosures, greenhouses, and gazebos, either portable or permanent, are detached structures.  These structures must be built to current building code standards. Buildings under 120 square feet do not need a permit, but they must meet setback requirements.   Detached Structures -120 sq ft or less.pdf
What is an Illegal Dwelling?
A dwelling unit is a building or portion thereof used for residential occupancy.  What is an illegal dwelling unit?  An illegal dwelling unit is one built or occupied without obtaining the necessary land use approvals and/or proper building permit.   Illegal Dwelling Units.pdf In some circumstances it is possible to make an illegal dwelling unit legal.  Please contact the Planner on Call at 970-498-7679 or email,  and the Building Department at 970-498-7660 for details.  You may also call 970-498-7683 and ask to speak to the Code Compliance staff on call. 
Do I Need A Building Permit For Tenant Finish In A Commercial Building?
Yes.  There are several considerations that must be taken into account with tenant changes.  A new tenant will most likely use the space for a different purpose than the previous tenant.   At the very least, it may be necessary to obtain a Change of Occupancy building permit.   Commercial Tenant Finish Remodel Requirements.pdf Mixed occupancies can be dangerous and need to have the proper construction in place. 
Can The Building Department Tear Down Dangerous Buildings?
If the Chief Building Official determines a building or structure is dangerous, such that conditions or defects exist to the extent that the life, health, property, or safety or the public or its occupants are endangered, the building or structure can be subject to demolition pursuant to adopted codes.  However, when beginning any formal enforcement action, the County must guarantee the responsible person due process.  Due process requires reasonable notice and an opportunity for a hearing before the County can interfere with a person's significant property interest.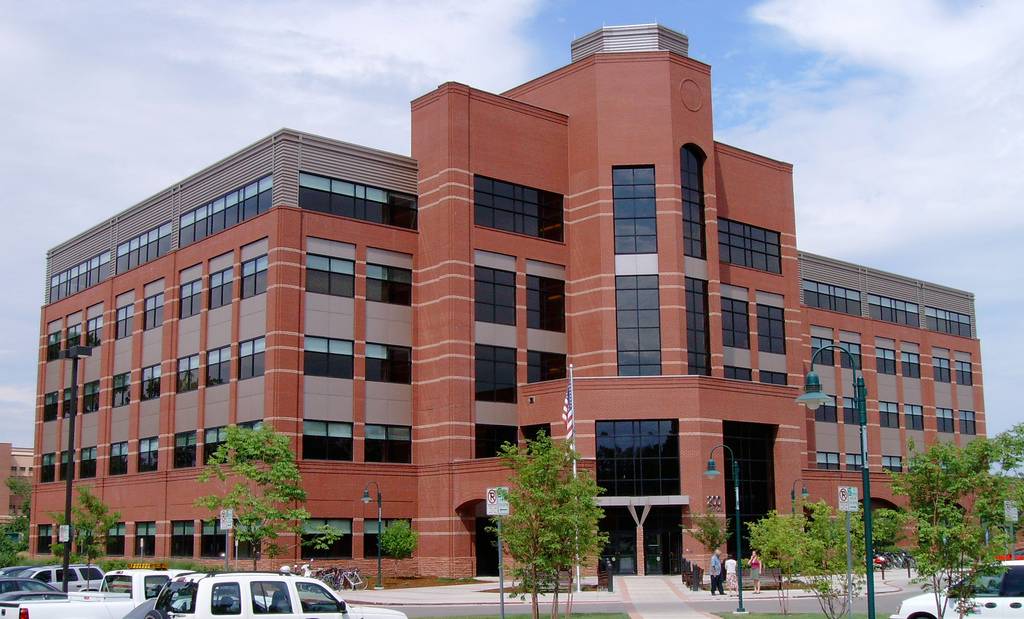 Contact Code Compliance
200 W. Oak Street, Suite 3100
Fort Collins, CO 80521
(970) 498-7683 or (970) 498-7700
Hours: 8am - 4:30pm, Monday - Friday
Department Directory