Liquor license fees are collected by both State and County agencies. The fees vary depending on the type of license for which you are applying. Two separate checks are required - one made payable to the Colorado Department of Revenue and the other payable to the Larimer County Clerk. Both administrative fees and license fees are due when applying for a new establishment or a transfer of ownership; however, only license fees are due at renewal time.
Administrative Fees & License Fees
Fee Schedule provided by the Colorado Department of Revenue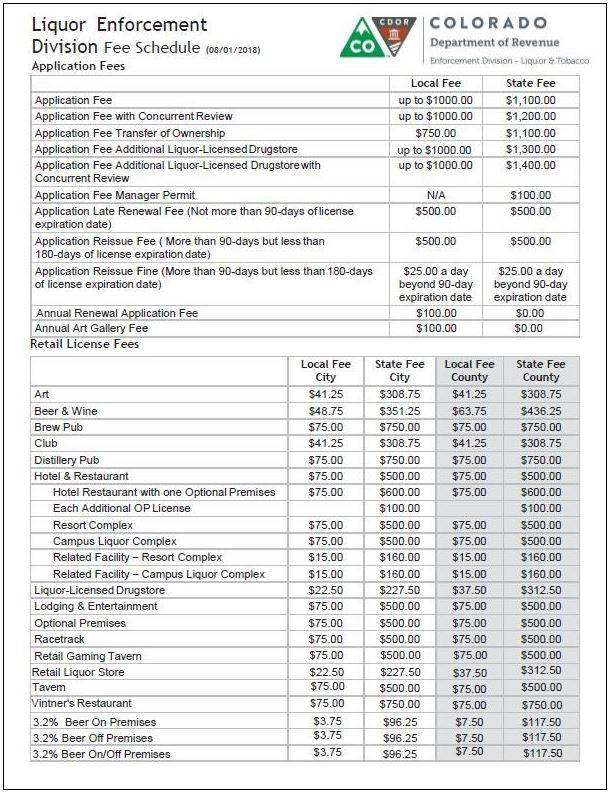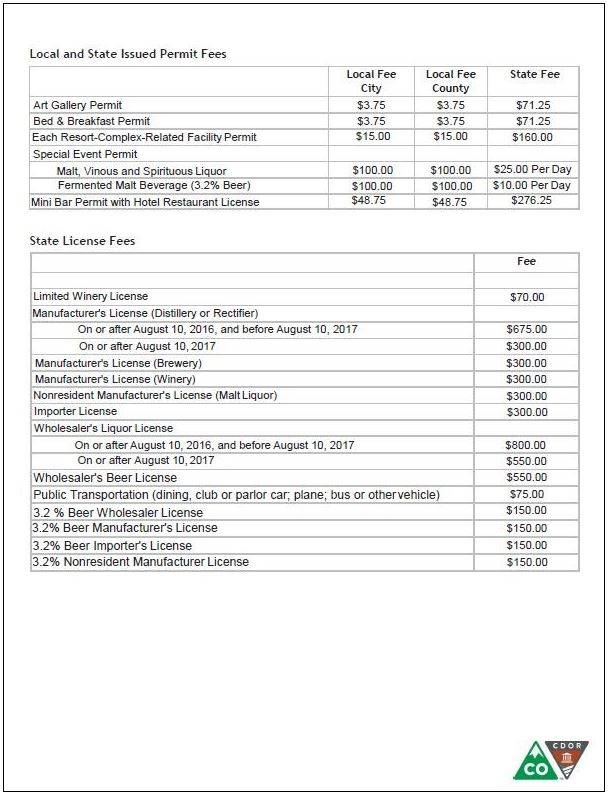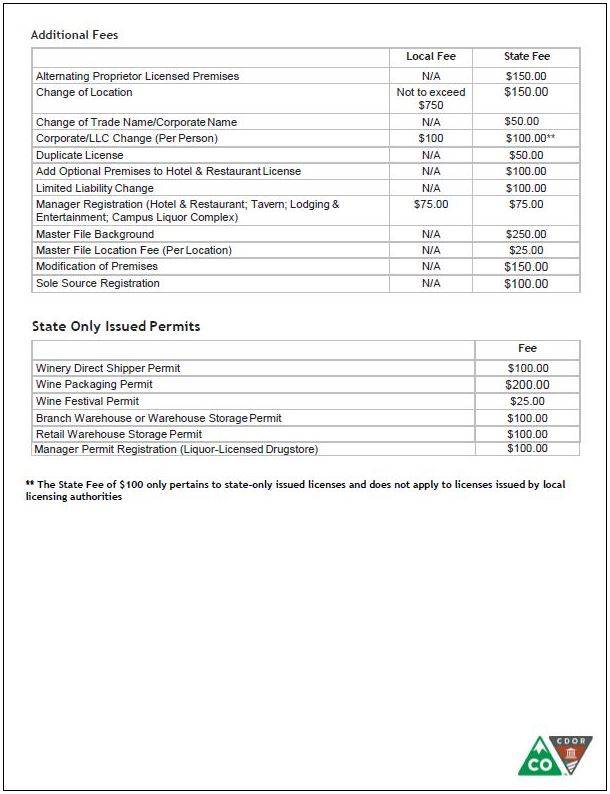 Fingerprinting & Background Investigations
All persons with at least 10% ownership interest in the business applying for a liquor license and any manager that is not an owner are required to be fingerprinted and are subject to a criminal background check.
Fingerprint services are available at the Larimer County Sheriff's Office located at:
2501 Midpoint Drive
Fort Collins, CO 80525
9am - 4pm Monday - Friday, except for legal holidays
The cost is $20 per person and may be paid by cash or check. Credit cards are not accepted.
Background checks are conducted by the Colorado Bureau of Investigation.
Please submit completed fingerprint cards with your application packet, as well as a certified check, money order or business check made payable to the Colorado Bureau of Investigation (CBI) in the amount of $38.50 per person.