2020 Primary Election - June 30, 2020
24 HOUR BALLOT DROP BOX LOCATIONS (open June 8 - June 30)
You may drop off your voted ballot 24 hours a day at the following ballot drop box locations.
Ballots will be accepted in these boxes until 7pm Election Night:
Per the Americans with Disabilities Act (ADA), Larimer County will provide a reasonable accommodation to qualified individuals with a disability who need assistance.  Services can be arranged with at least seven business days' notice.  Please email us at elections@co.larimer.co.us or by calling 970/498-7820 or Relay Colorado 711. "Walk-in" requests for auxiliary aids and services will be honored to the extent possible but may be unavailable if advance notice is not provided.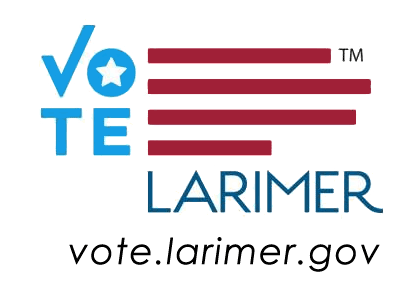 Contact Elections
200 W. Oak St., Suite 5100, Fort Collins, CO 80521
PO Box 1547, Fort Collins CO  80522
HOURS: Monday-Friday 8:00am - 5:00pm (except holidays)
EMAIL: elections@co.larimer.co.us
PHONE: (970) 498-7820
FAX:  (970) 498-7847
Our Locations | Facebook | Twitter