Everywhere is Somewhere in Larimer County.
On November 8 2016, voters passed Ballot Issue 1B, restoring the County's right to explore and foster available options for broadband services in all communities. This incredible opportunity opens countless avenues to positively affect progress in our economy, health, safety, education, and well-being; all part of Larimer County's strategic plan and vision for its citizens.
Broadband services are no longer optional. Broadband is a critical part of every community's infrastructure that impacts the economy, safety, well-being, education and overall connectedness of area residents, businesses and institutions.
Larimer County staff visits with many areas outside of our cities and towns and continues to hear overwhelming concerns about poor connectivity from community members, with no substantial nor foreseeable plan from existing providers for improvements. Change is imperative to meet the connection needs of students, businesses, employees, health care providers and patients, emergency responders, vulnerable populations, and all residents. It is Larimer County's goal to explore and foster available options for broadband services in all communities; because Everywhere is Somewhere.
Listen here to a Community Broadband Networks PODCAST; an interview with Larimer Broadband team members, recorded at the Summer 2018 Mountain Connect conference in Vail, Colorado: 
FEASIBILITY STUDY UPDATE: 
Broadband Study - Updated 12-06-2018
On Our Way to Somewhere
The Phase I report of Larimer County's Broadband Feasibility Study is now available.  The Phase I: Needs Assessment, conducted by Columbia Telecommunications Corporation addresses both the current broadband provider market as well as the results of the rural resident survey of broadband needs.
Download the Phase I: Needs Assessment Report
Over the next several months the Larimer Broadband Steering Committee will make the results of the study available via the Larimer Broadband newsletter, News from Somewhere (see below), this Larimer Broadband web page and community meetings and events.
News From Somewhere Newsletters:
CONNECTION & OUR COMMUNITIES
Our mountain schools are one reason broadband is a priority in Larimer County.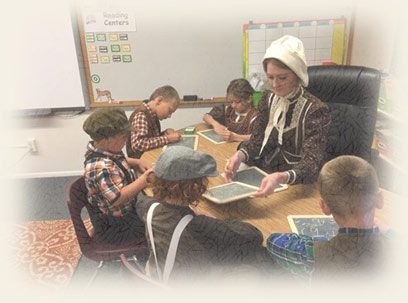 Technology will not go back, so it is time to move forward in navigating broadband for Larimer County.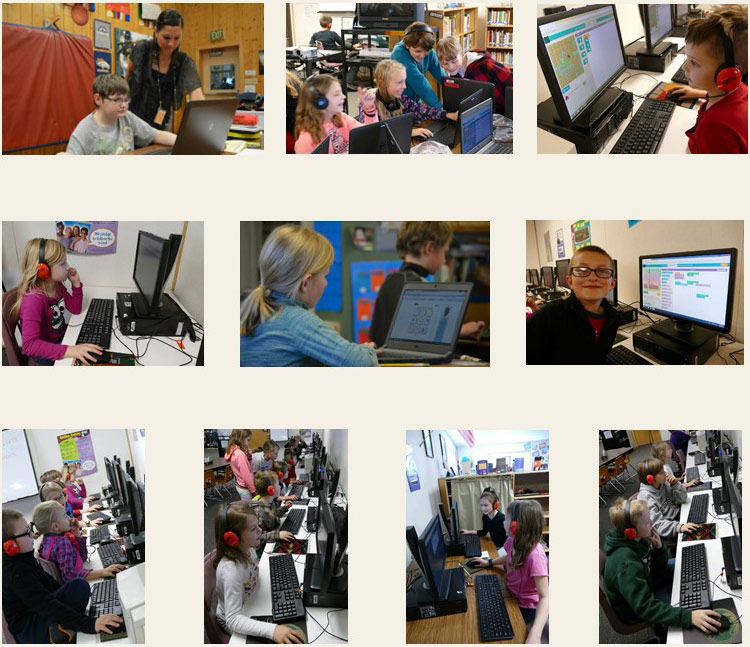 FREQENTLY ASKED QUESTIONS (FAQs)
What is the difference between broadband and high speed internet?
It is all about speed. High speed internet is constantly connected at "speeds below the Federal Communications Commission (FCC) definition of broadband, comparable to driving between 1 and 25 MPH. The FCC defines broadband as an internet connection that will download data at a minimum of 25 Mbps and upload speed of 3 Mbps, similar to traveling between 25 and 1,000 MPH.
Will Larimer County provide me with faster internet?
No, the County is not planning on becoming an internet provider. The exemption that voters approved to SB 152 will allow the County to explore and foster the best long-term internet options for communities.
How can I help get faster internet in my area?
Passing the exemption to SB 152 to enable Larimer County to be involved in broadband exploration and partnerships is a strong start. As the Larimer County Broadband Steering Committee engages in further efforts following the election and feasibility study recommendations are made, direction for this project and need for involvement will be more clearly defined. In the meantime, forward communication and thoughts for your community, business, organization and/or other organization to the Larimer Broadband program contact listed below. Also, keep apprised of new broadband developments for Larimer County in the news and on this web page.
What if technology changes?
Technology changes are inevitable. Exploring options is particularly important before technology changes, for Larimer County to be able to support communities in being proactive, rather than reactive to important developments in a responsible, practical, cost-efficient way, instead of relying on profit-driven decisions to abruptly adopt or neglect changes.
Why is high speed internet a necessary utility?
Much the same as electricity and telephone service were in the past, high speed internet has become an essential service for being successful in today's world. Economic vitality, health care, public safety, education and many more services are dependent on the ability to access high speed, reliable internet.
CONTACT INFORMATION
Mark Pfaffinger, Chief Information Officer
O  |  970.498.5050
PROJECT STATUS UPDATE
LARIMER BROADBAND SPECTRUM OF ACTIVITIES
Steps
Feasibility Study
in
Planning, Partnerships & Funding
  WE ARE HERE
getting
Project Readiness, Policy Decision
SOMEWHERE 
Execution of policies and feasible projects
COLLABORATION/PARTNERSHIPS
One of the most essential components in broadband planning is forming strong collaborative partnerships with neighboring communities and the organizations that serve them. Larimer County values the partnerships that it has with the entities listed below, and welcomes the opportunity to form others: