Estes Valley Planning Commission
Join the Board
Now accepting applications for board membership.
Deadline: Open Until Filled.
---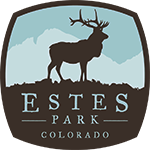 The Estes Valley Planning Commission is a seven-member Town/County commission that reviews development proposals and subdivision proposals within the Estes Valley, both inside and outside the Town of Estes Park. The Commission meets on the third Tuesday of the month at 6:00 p.m. in the Board Room of Town Hall, 170 MacGregor Ave., Estes Park. The public is encouraged to participate. A study session, which is open to the public, is held at the Town Hall prior to each Planning Commission meeting. Public comment is not heard at study sessions. The starting time of the study session varies, depending on the length of the agenda.

Four members MUST LIVE OUTSIDE OF TOWN LIMITS OF ESTES PARK BUT WITHIN THE ESTES VALLEY DEVELOPMENT CODE AREA, while three members must reside within the Town limits. All must reside in their respective areas for the duration of their term. The County Commissioners and Town Board each provide a liaison to attend meetings and share pertinent information with their respective group. When vacancies occur, a notice is published in the local newspaper.
County appointments are made by the Larimer County Board of County Commissioners.  Town appointments are made by the Estes Park Board of Trustees. Interested residents are encouraged to participate in the Town's Citizen Information Academy program. County applicants may apply online or contact the County Commissioner's office at (970) 498-7149. Town applicants may apply to serve on the Estes Valley Planning Commission by contacting the Human Resources Department at (970) 577-4775. 
Term Length:
4 Years
Meets:
The Estes Valley Planning Commission meets on the 3rd Tuesday of the month at 6:00 p.m. at Estes Park Town Hall, 170 MacGregor Ave, Estes Park. 
The time, date, and location of meetings are subject to change. Changes will be noted on the meeting agenda. Meetings are open to the public.